division™ skimmers
Versatile protein skimmers for up to 500 gallons/1900 liters
division™ skimmers are designed with the aquarist in mind and offer a host of unique features including a polycarbonate collection cup with built in handle, height based drain regulation, an innovative silencer, complete micro bubble removal, and air and water flow versatility. Its patent-pending base design and adjustable components make division skimmers the perfect solution to fit an assortment of sump configurations. They are easy to assemble right out of the box and start up in under a minute.
division™ 125
For Aquariums up to 125 US gallons/475 liters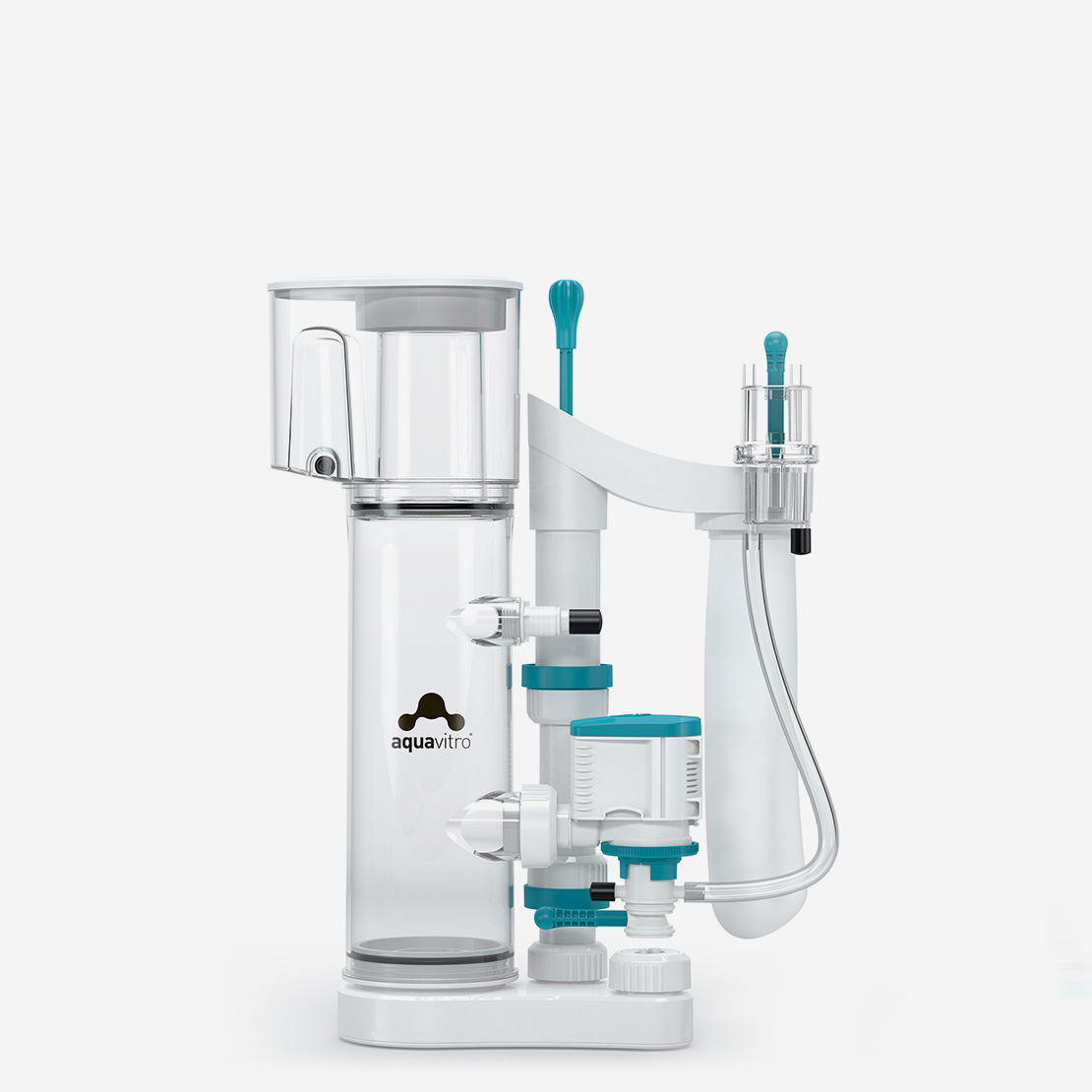 division™ 250
For Aquariums up to 250 US gallons/950 liters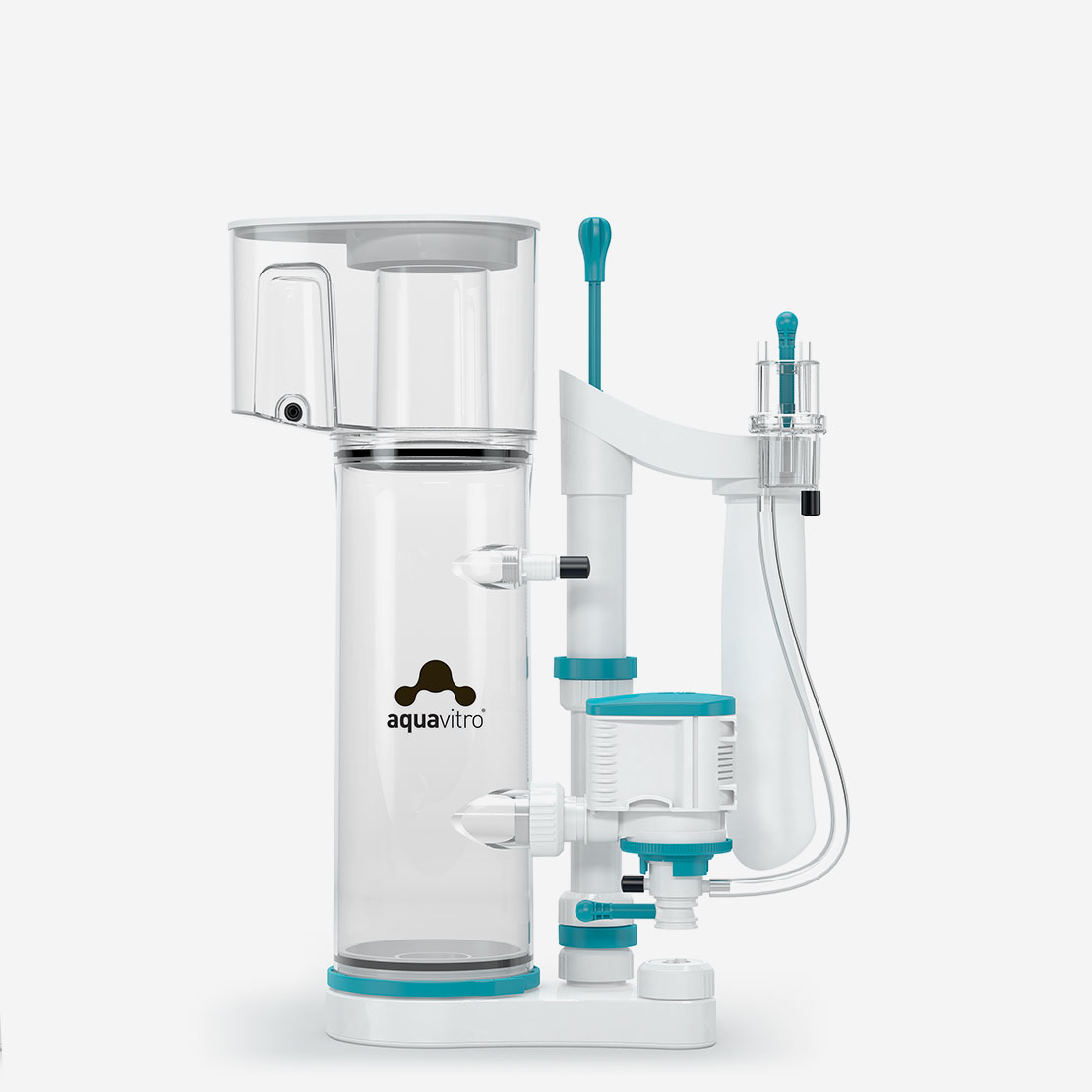 division™ 500
For Aquariums up to 500 US gallons/1900 liters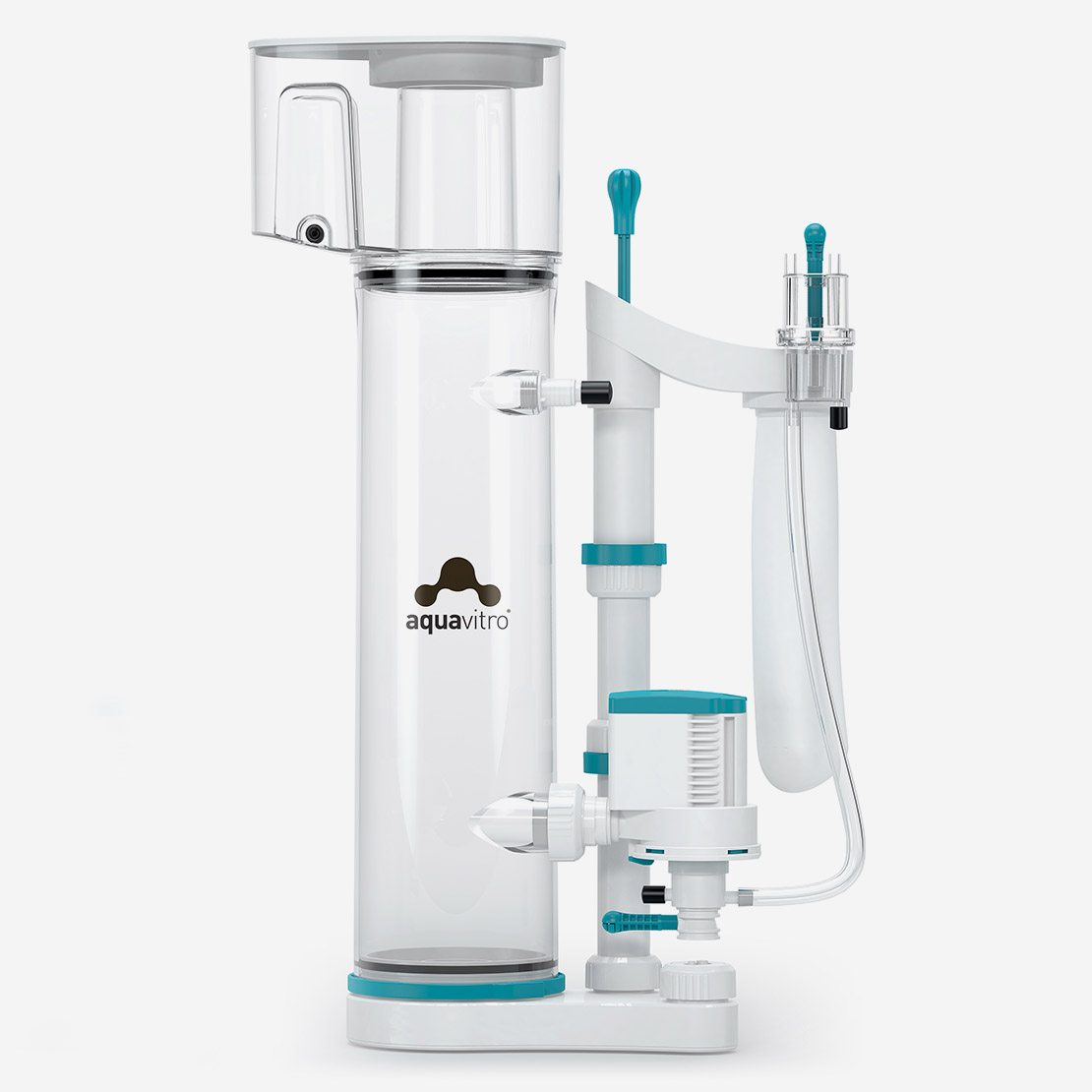 Features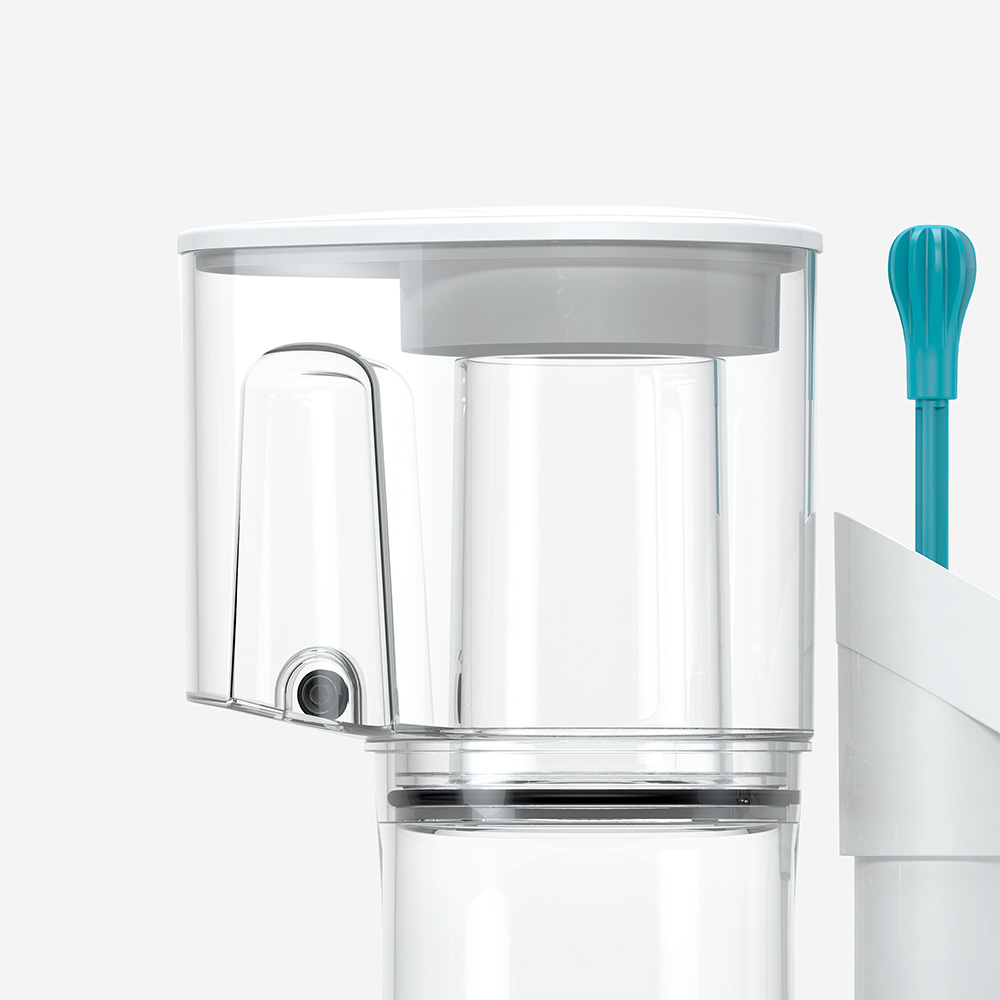 Unique Collection Cup Design
Impact resistant plastic design with molded handle and optional drain make for a versatile, highly durable collection cup.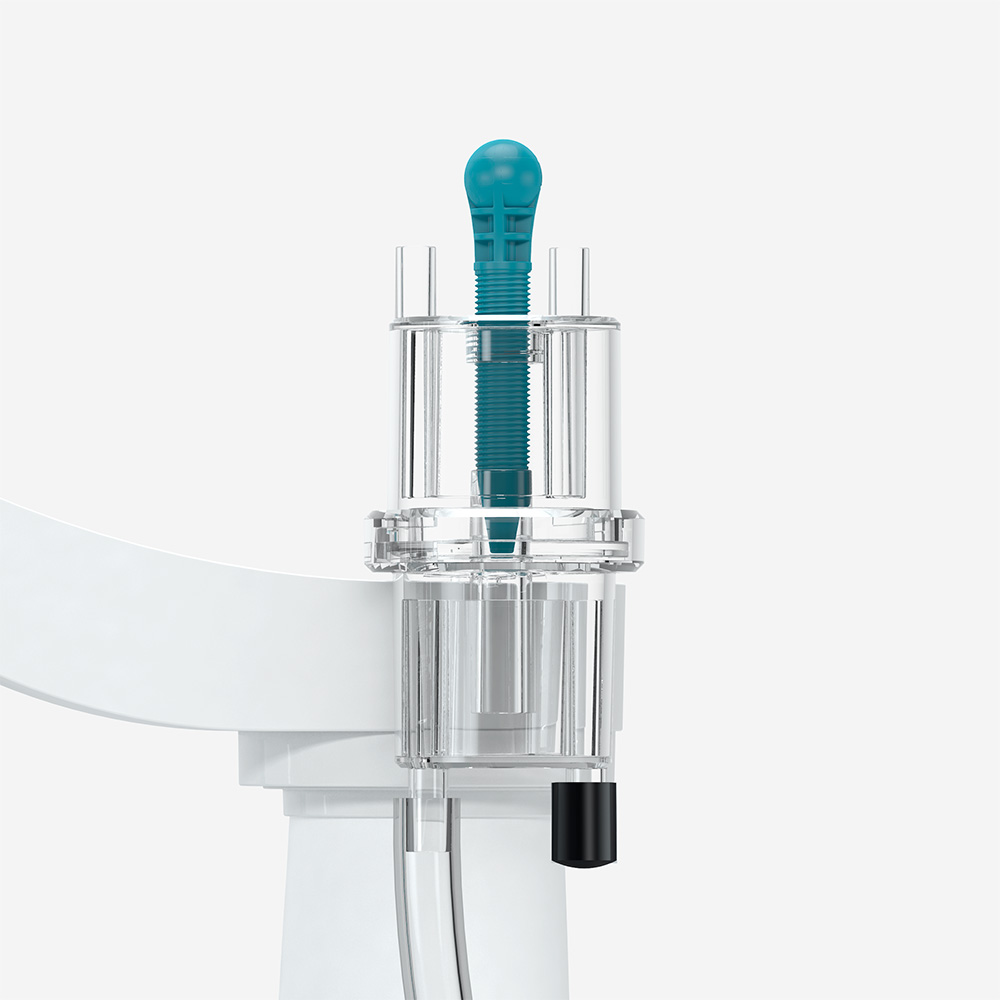 Innovative Silencer Design
Versatile and highly effective air silencer design means a super quiet intake that can be placed anywhere along the drain spillway. Dual chambered for maximum noise reduction.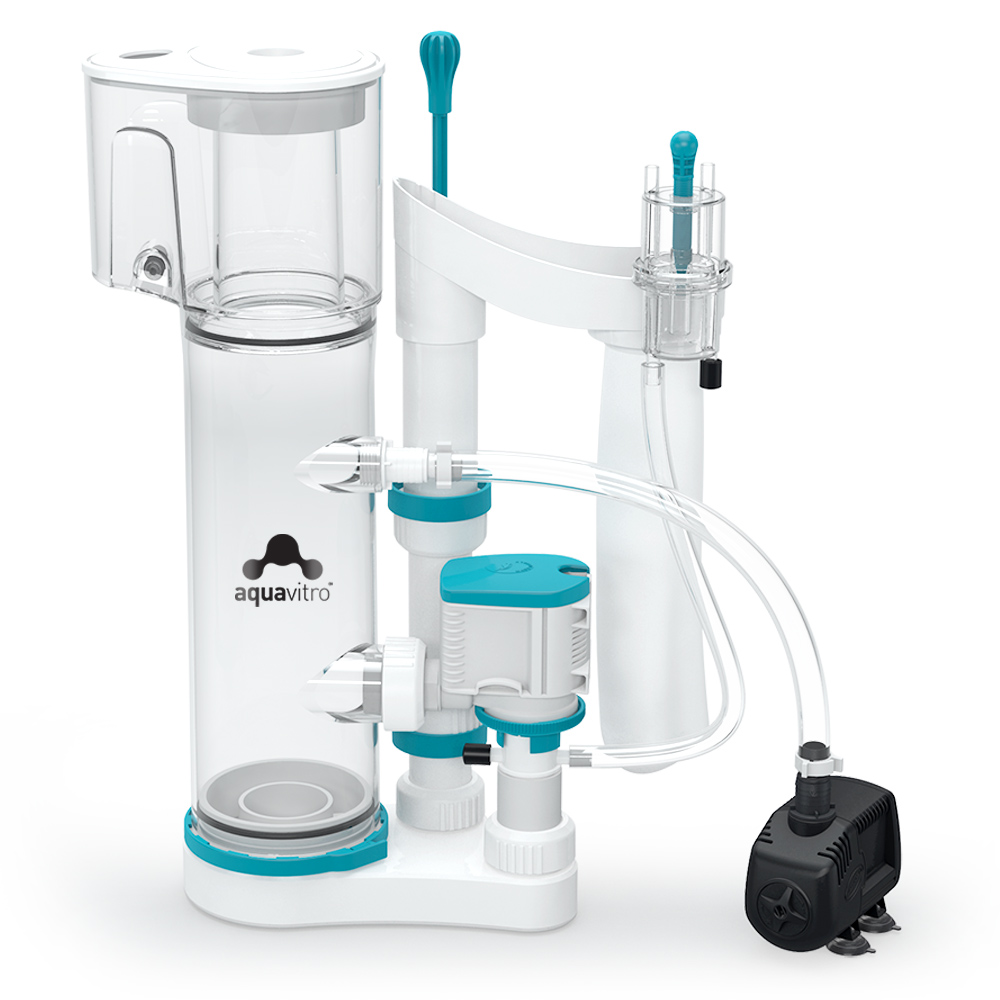 Additional Pump Option
The Secondary Pump Kit (sold separately) allows you to finely adjust the amount of water you want to treat. The Pump recirculates water and air on itself, reducing consumption and optimizing skimming. This increases skimming efficiency by up to 30%.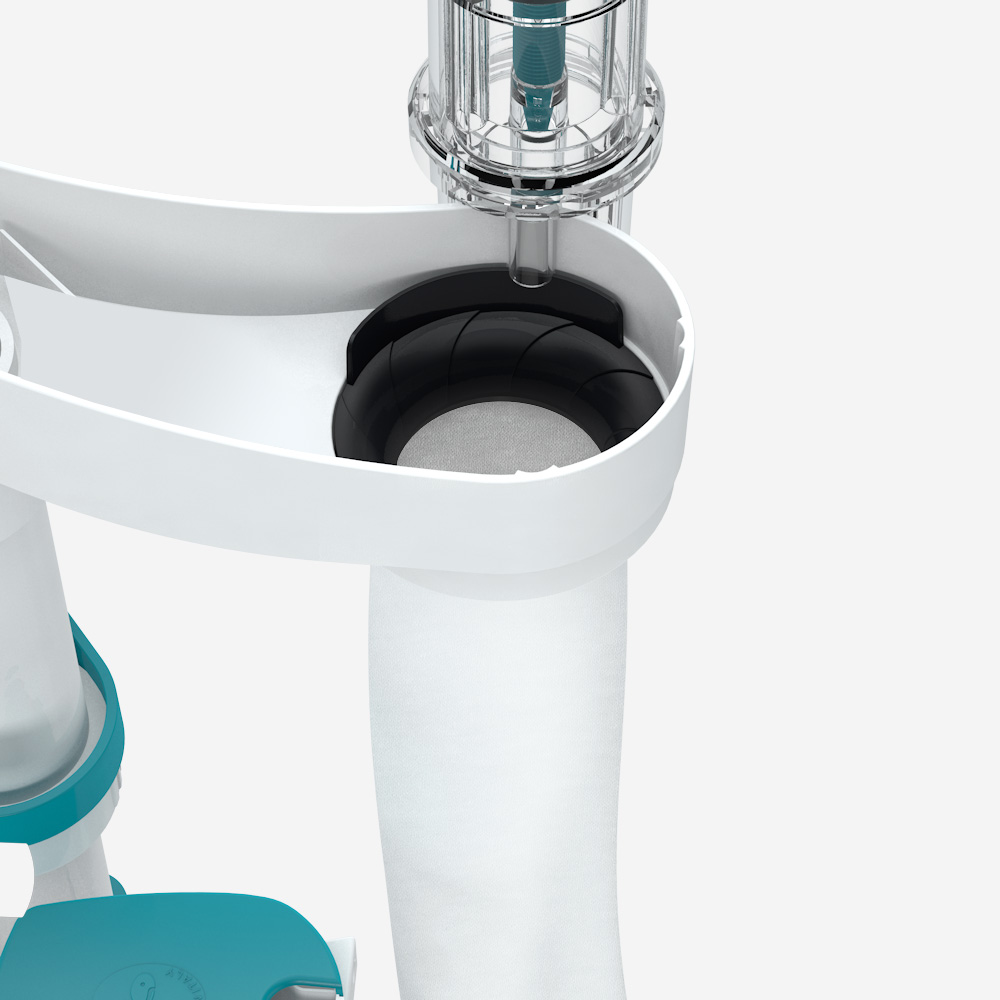 Complete Micro Bubble Removal
The addition of a sponge and sock to the drain spillway prevents micro bubbles that may irritate corals from being released into the aquarium.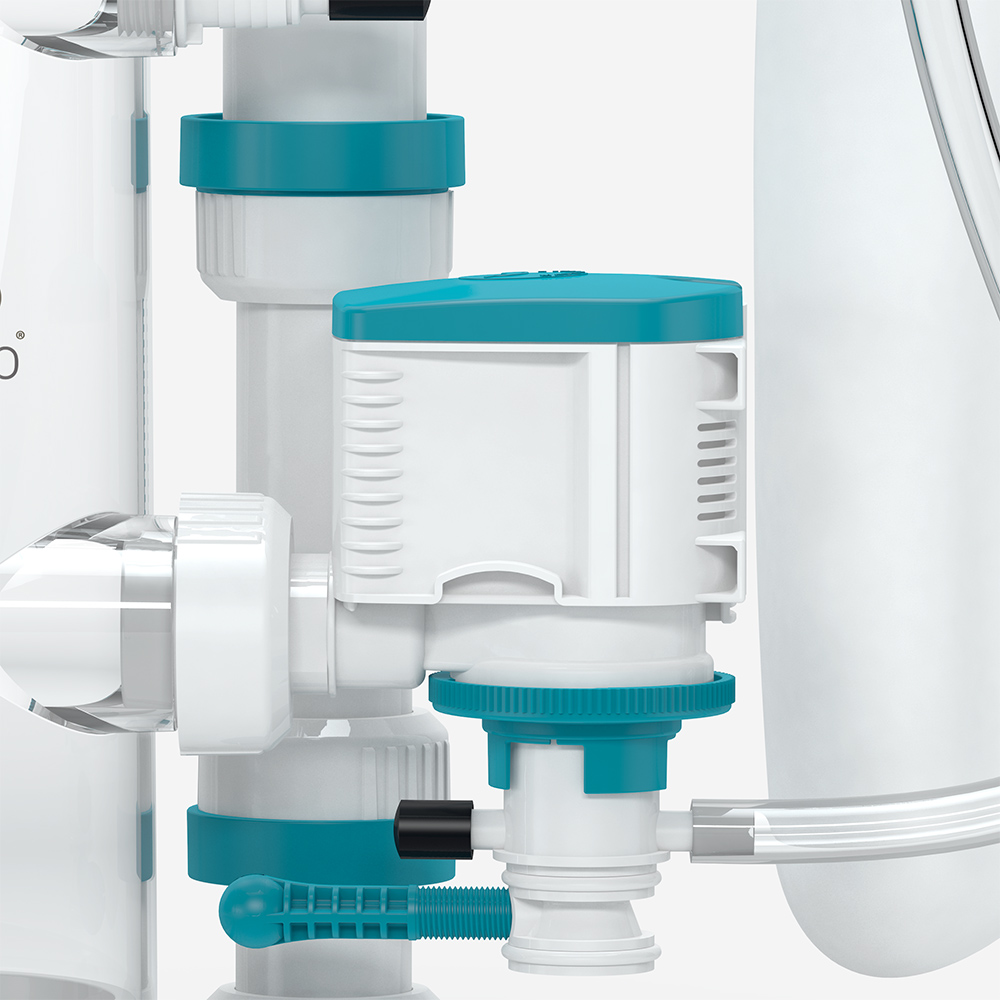 External Pump
Allows for higher column volume with more contact time and surface area. Allows for easy maintenance of the pump at anytime.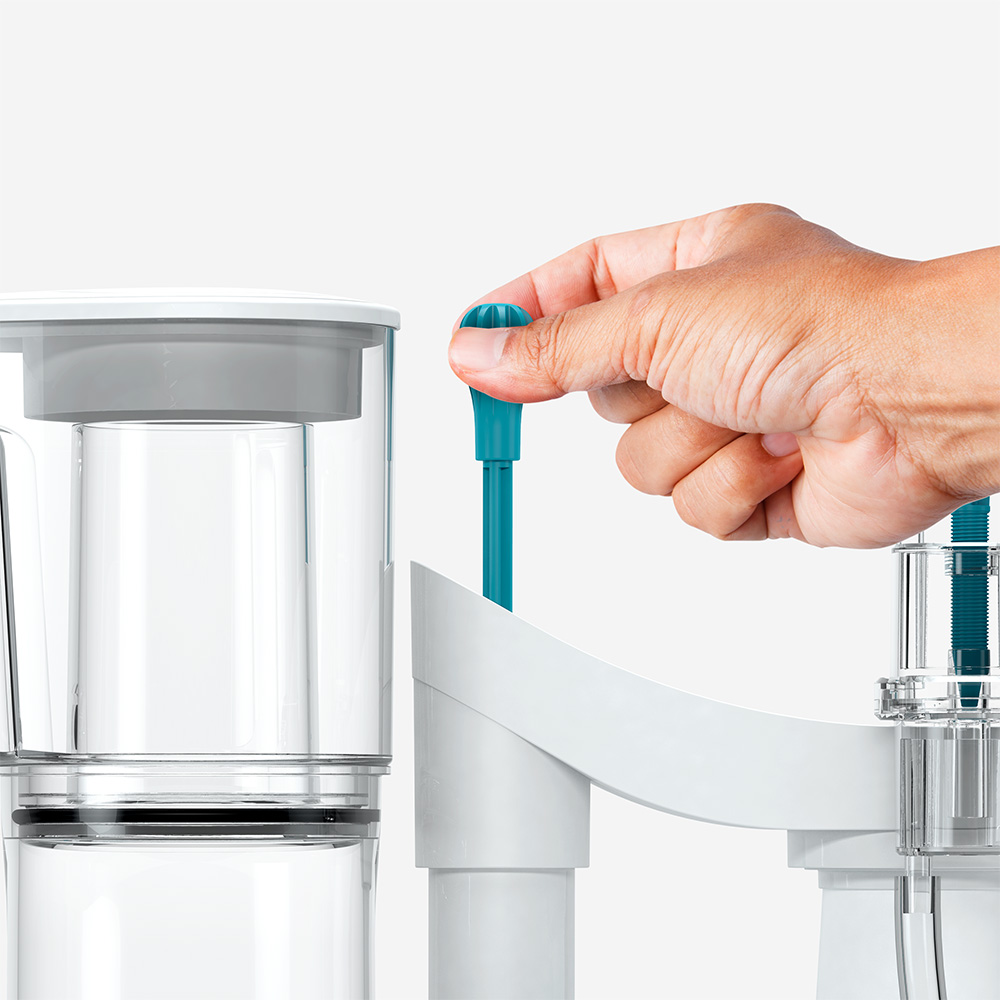 High Drain Point/Height Based Drain Regulation
A high drain point means no resistance and a more stable level in the skimmer vs bottom draining designs. Adjust the height of the drain tube and drain spillway by turning the threaded rod to adjust the level of the water and foam in the reaction column.

Versatile Sump Placement
division™ skimmers can be configured in a variety of ways to best fit your setup. Turn the collection cup and the spillway to the front, back, or side. Additionally, the silencer can be positioned in multiple places along the spillway. Even the height of the spillway can be incrementally changed to achieve the best performance.